Helping
Business Owners…
One Bot At A Time
How Would You Like To Make More Money By Working Less?
Helping
Business Owners…
One Bot At A Time
How Would You Like To Make More Money By Working Less?
If you've ever asked yourself any of these questions, you're in the right place…
"How can I get more customers online?"
"How do I get my website to actually MAKE ME MONEY?"
"How do I find and attract my ideal clients?"
"How can I provide a better customer experience?"
"How can I work ON my business rather than in it?"
"How can I offload some of my tasks so I have time to do the things that matter to me most?"
Growing a business isn't easy.
The struggle to generate leads and close sales can be stressful and overwhelming. Not to mention finding time to support your existing customers.
We've been there, in the trenches working with businesses
just
like yours. In fact, we've spent the last 12 years helping businesses like yours make money online.
But it's not just about sales. Now you can grow your business whilst actually working less.
I get it. You're on this website because you want to grow your business. Not hear my life story.
But it's kind of the done thing on these pages. So here's the short version and how it helps you…
Hi, I'm Shaun, head geek at Digital Geek.
I love fancy restaurants, craft beer and cheese.
I also love helping businesses like yours get more leads and sales whilst also saving you time & money. Mostly by using direct response copywriting, Facebook Ads, Messenger bots and email.
I'm a family guy in my mid-(ok practically late)-thirties who learned how to make money online because I had to.
It was 2007. Having been made redundant from my cushy NHS office job (business support, I'm not a doctor!). With a wife out of work and two small kids to support, I had no choice but to make it work…
Initially, 'it' was running my web design agency. I'd been building websites since 1996 (yep, long before Facebook and even Google existed!). So it was the obvious thing to do when I found myself out of work.
Learning Through Necessity
But I had to learn quickly how to generate leads and close sales in an increasingly competitive industry (anyone can make a website, right?)
Instead of getting up at 7am for BNI meetings like I was told to, I mastered traffic generation. Getting good at boring stuff like SEO and PPC.
More importantly, I discovered the power of words and the importance of good copy. What started as a necessity turned into a passion for direct response copywriting.
I devoured everything I could get my hands on relating to sales and copywriting. Studying the classics from Gene Schwartz, David Ogilvy and Gary Halbert. Along with modern greats like Frank Kern & Ben Settle.
The latter taught me the importance of email marketing (no, it's not dead!).
That's When Things Started Getting Really Exciting
That study, together with 10 years of testing – spending over £750,000 on Google Ads and close to £1million on Facebook ads! – has taught me more than any college education ever could.
I believe I've stumbled upon the perfect blend of cutting edge digital marketing and old school direct response copywriting. It's a formula I've used to skyrocket online marketing campaigns for myself and my clients.
Here are a few brief highlights…
Generated £4,531.32 in sales from just £107.07 ad spend for a furniture company who's owner insisted Facebook Ads wouldn't work for them
Helped a procurement company grow from startup to offices in 5 cities in as many years using Google Ads
Made £15,319.60 in a month from a single affiliate marketing campaign – then spent it all (see hobbies above)
Worked with several TV personalities, presenters & authors
Helped an IFA/financial planner position himself in the top 5% in his field in the country
Reduced a financial solicitors cost per lead from £74 to £3.31 with Facebook ads!
Increased same clients qualified leads by 607% – whilst cutting their call centre staff by 80% (hint: by using bots to qualify leads instead of humans)
It's that last one I'm most proud of.
Rise Of The RoBots
The rise of chatbots is the most exciting opportunity in marketing for a decade.
The perfect combination of geeky tech and enticing copy. I know from my success with email how powerful conversation is for business. Chatbots are the natural progression. They've taken it to the next level – instant and automated.
And the best part is, they're still in their infancy. Most of your competitors aren't using bots yet. Giving you a massive opportunity for first-mover advantage.
The world's fastest-growing companies are using chatbots to generate leads 24/7/365.
And yours can too.
See A Chatbot In Action
Our Founder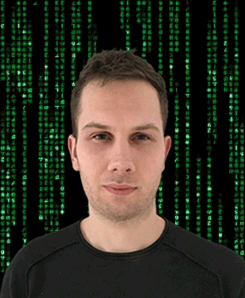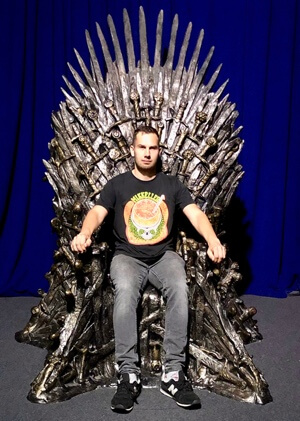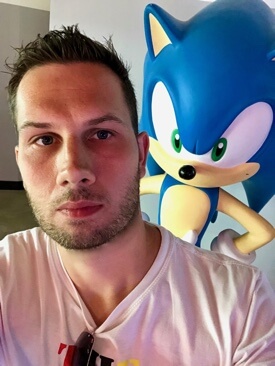 Nice Things They Said
"We have employed Shaun's digital marketing services for many years now. I was sceptical that people would buy our high ticket products via Facebook. I have never been more happy to be wrong ! The true measure of all Shaun's work is the value of sales month on month. We had our best June ever. Additionally, our rolling 12 months to date sales are up 33 %. Its great to see that figure is up significantly – Brilliant !!"